Chromat's SS18 Collection At NYFW Is Focused On Self-Care And Body Positivity
Last season, much like many other brands, Chromat's runway was full of political messages - both subtle and obvious - discussing the unstable climate for women and other minorities following Trump's win in the US election. This season, however, the brand's wonderfully audacious designs comes back to centre to hone in on self-care and body positivity.
Ever the advocate of inclusion, designer Becca McCharen-Tran ensured that the runway was massively diverse, with models of all different shapes, sizes and skin tones showing off the clothes, which we're massive fans of. The castings were spot on, and has certainly been a highlight for the SS18 season thus far.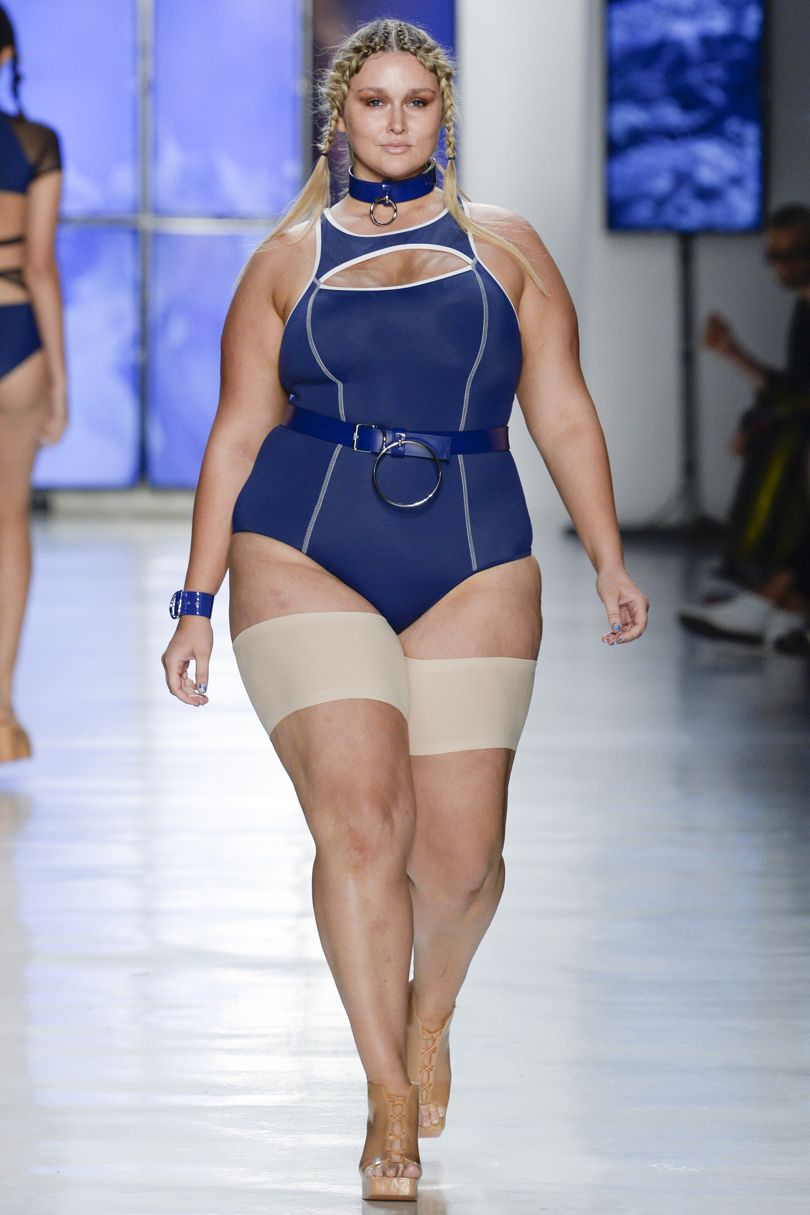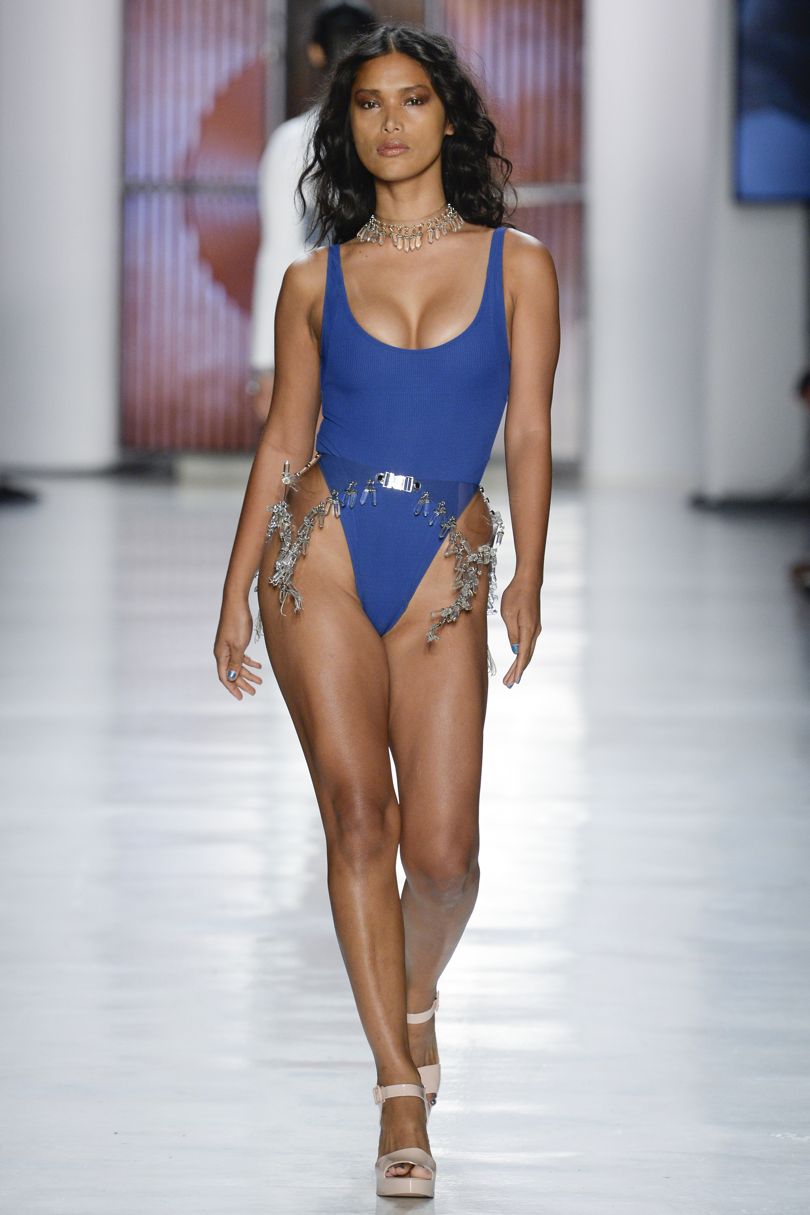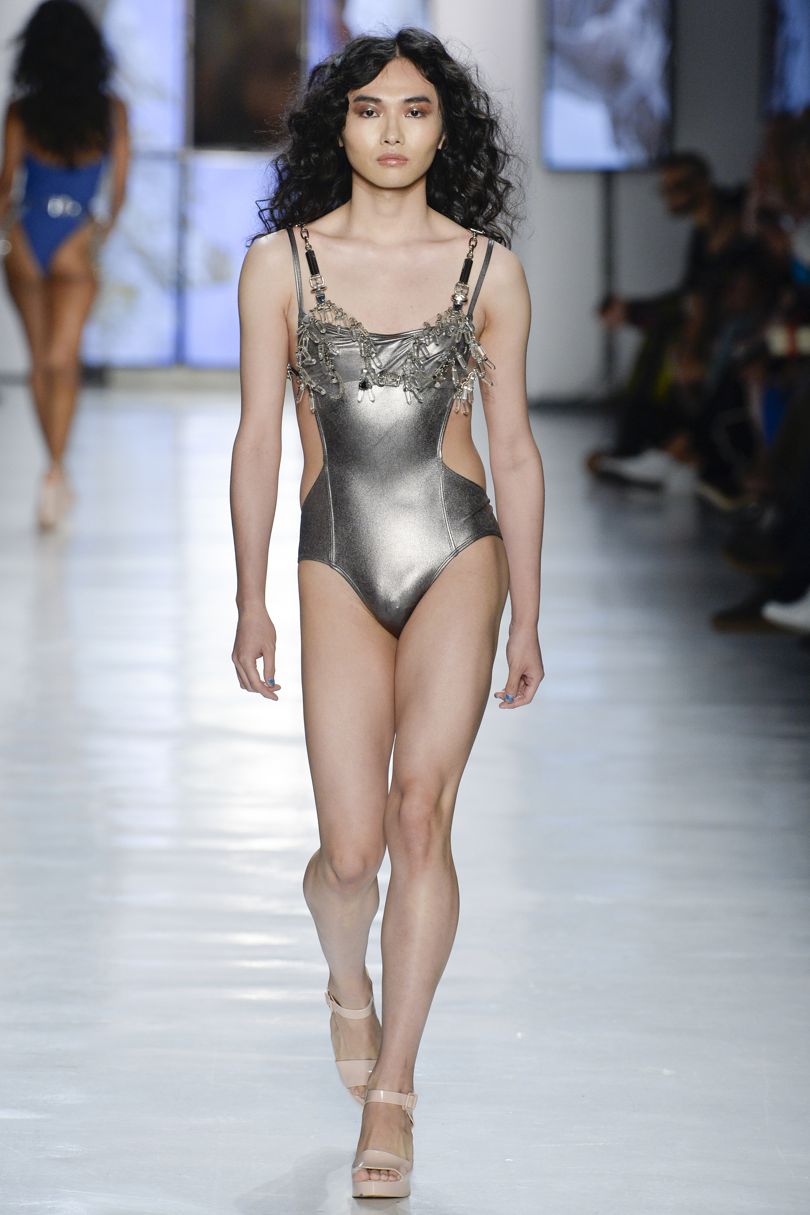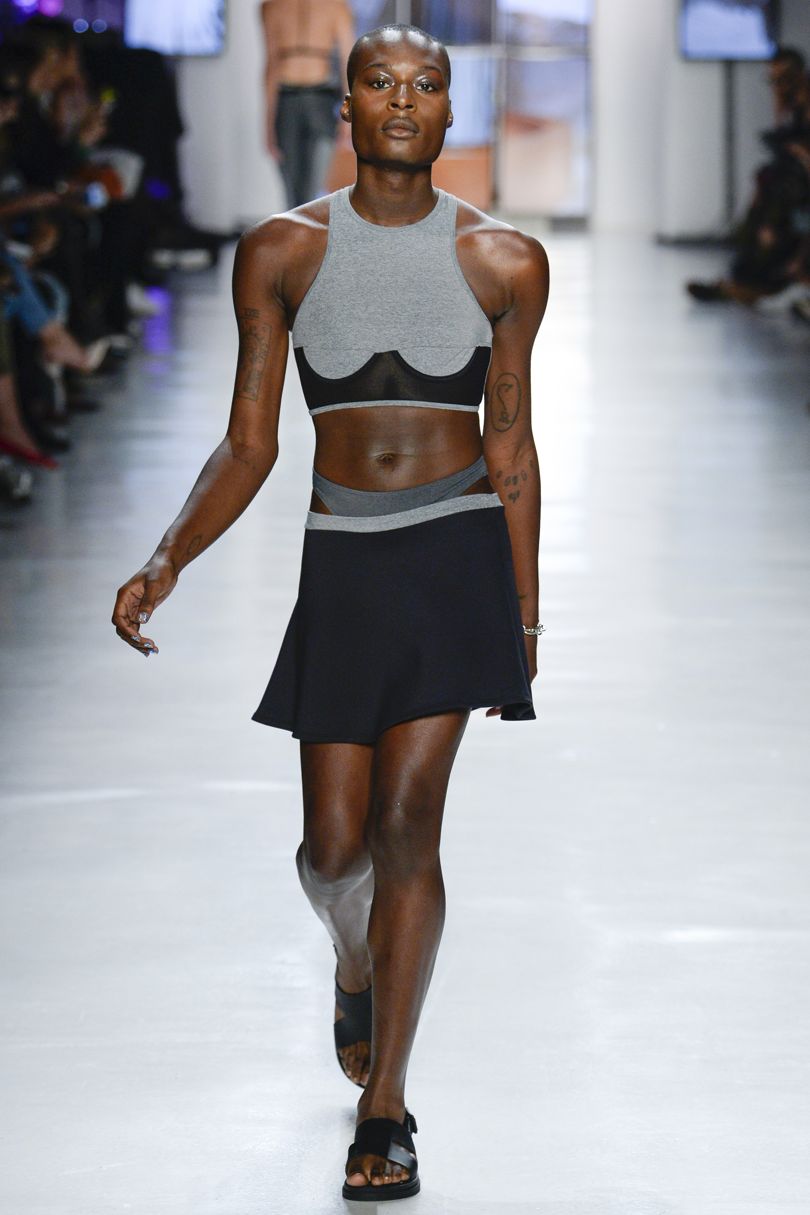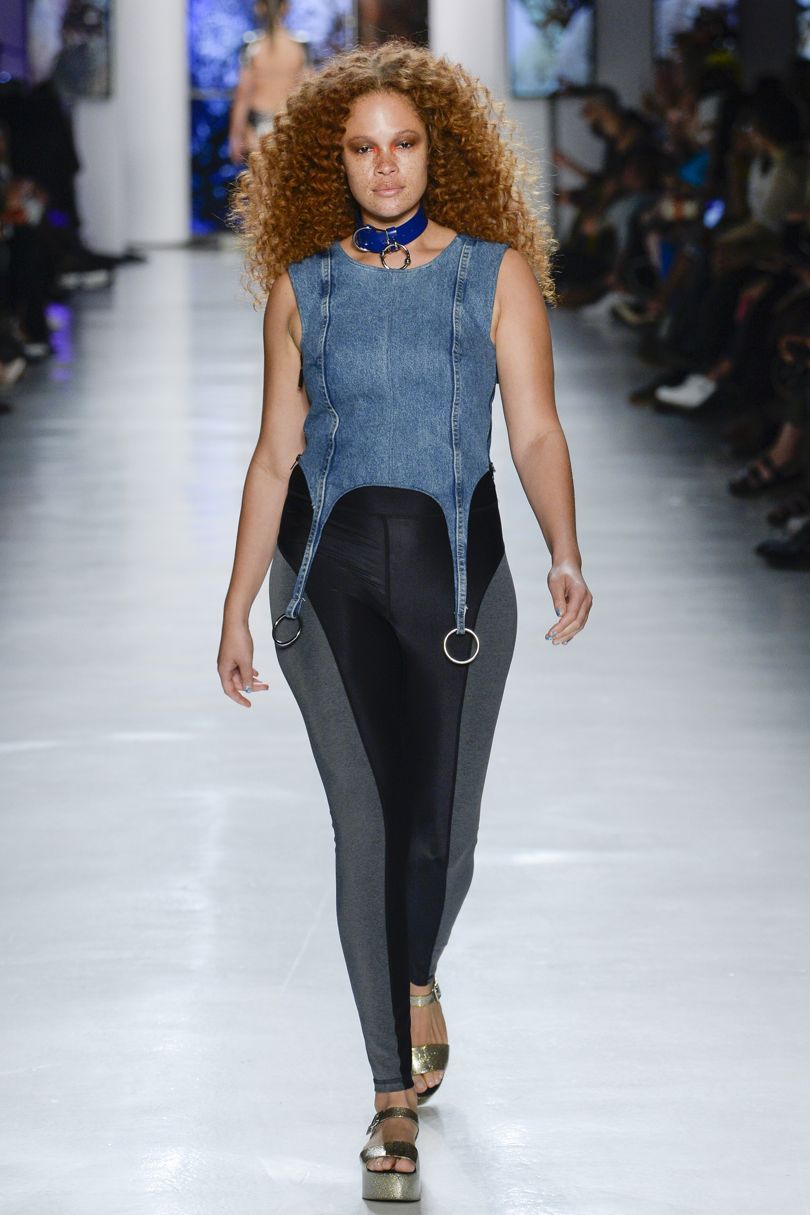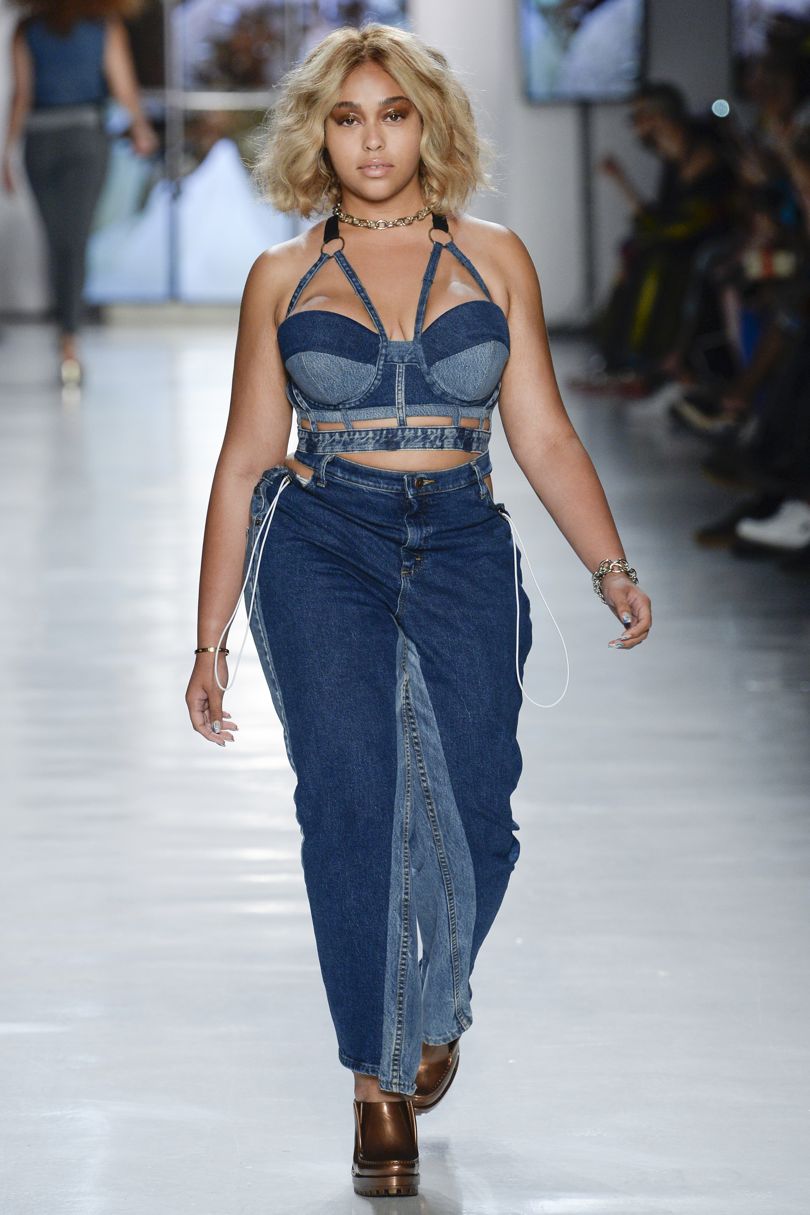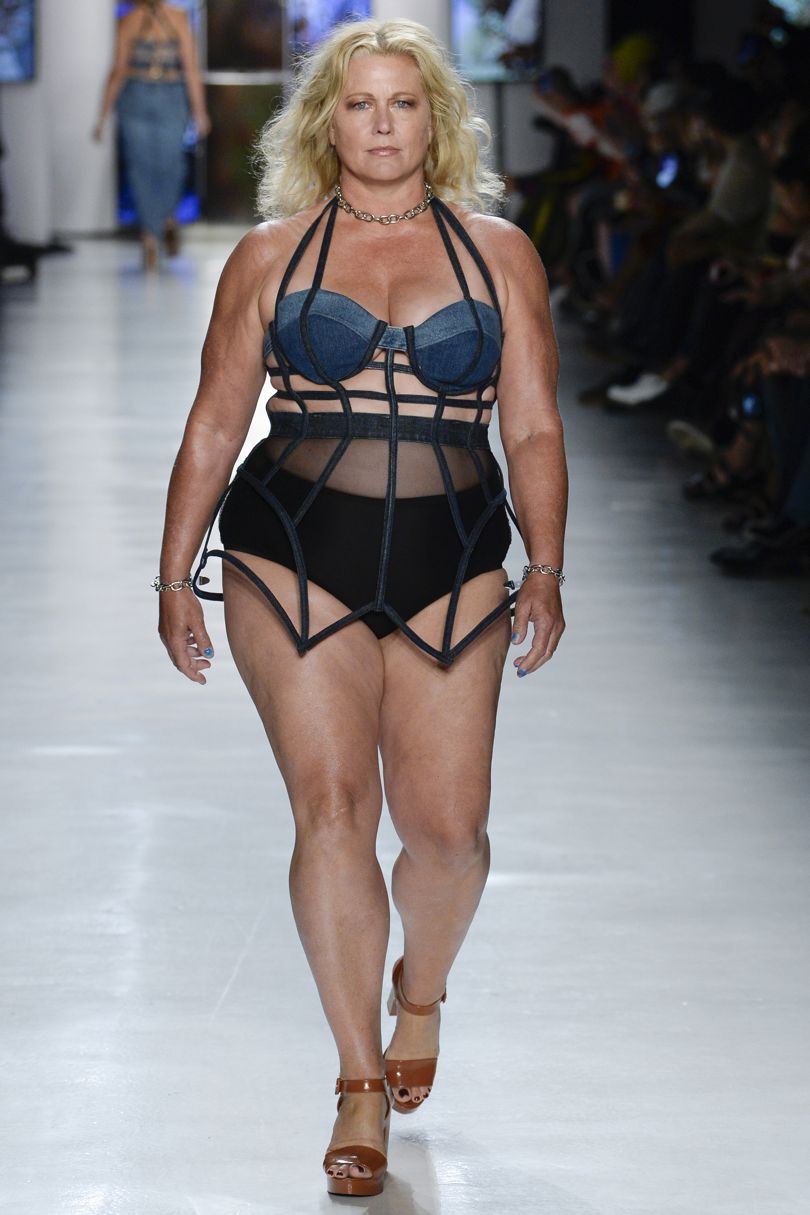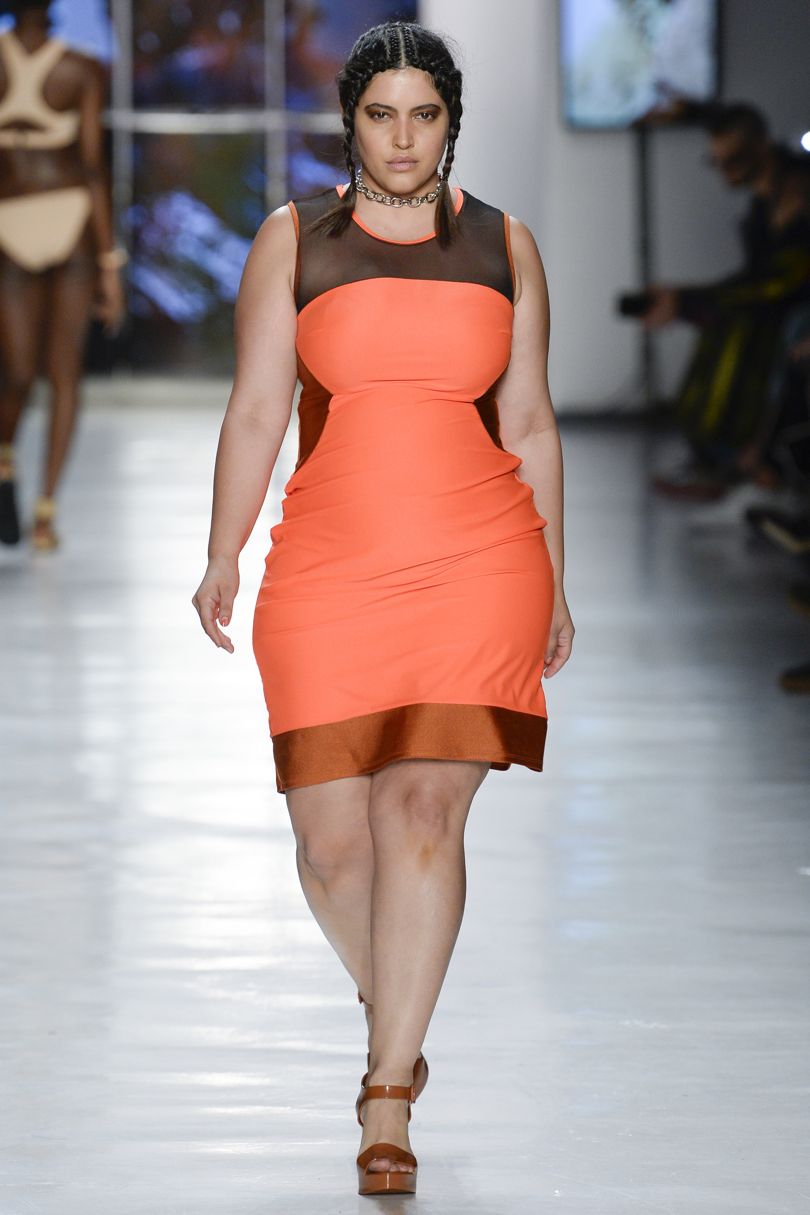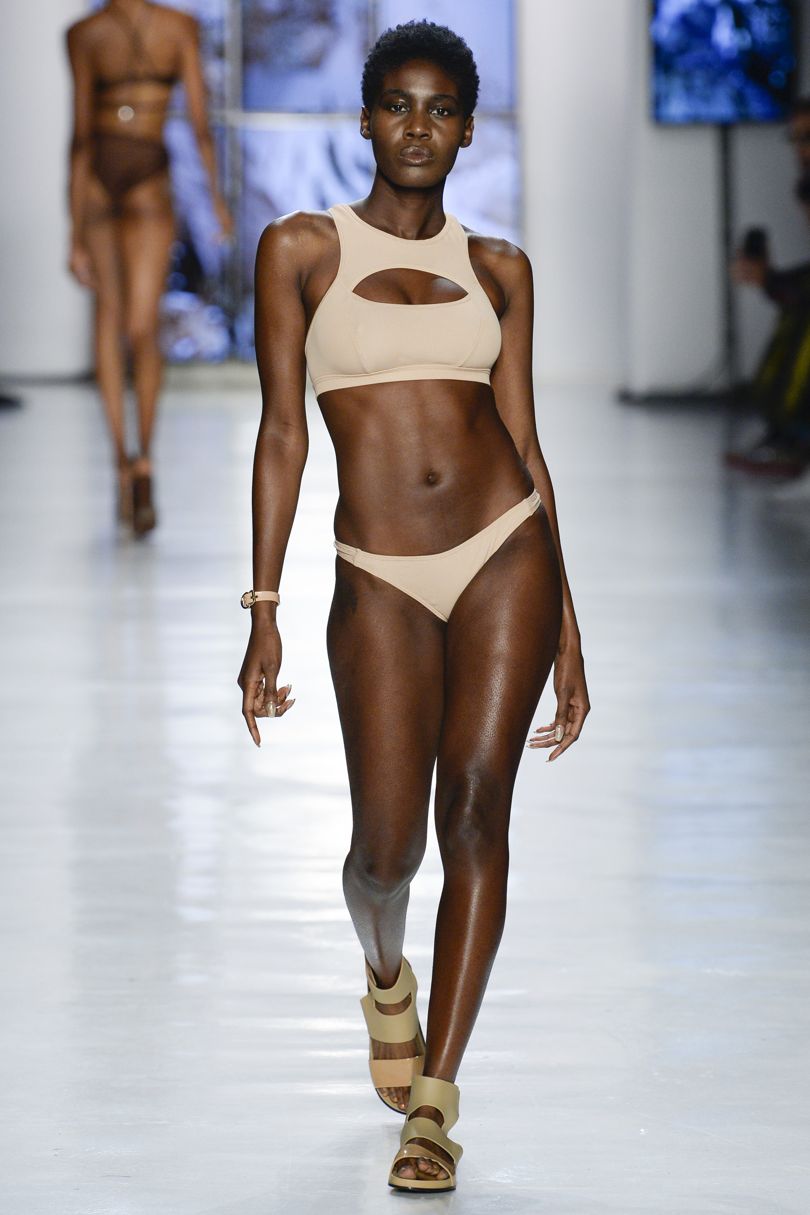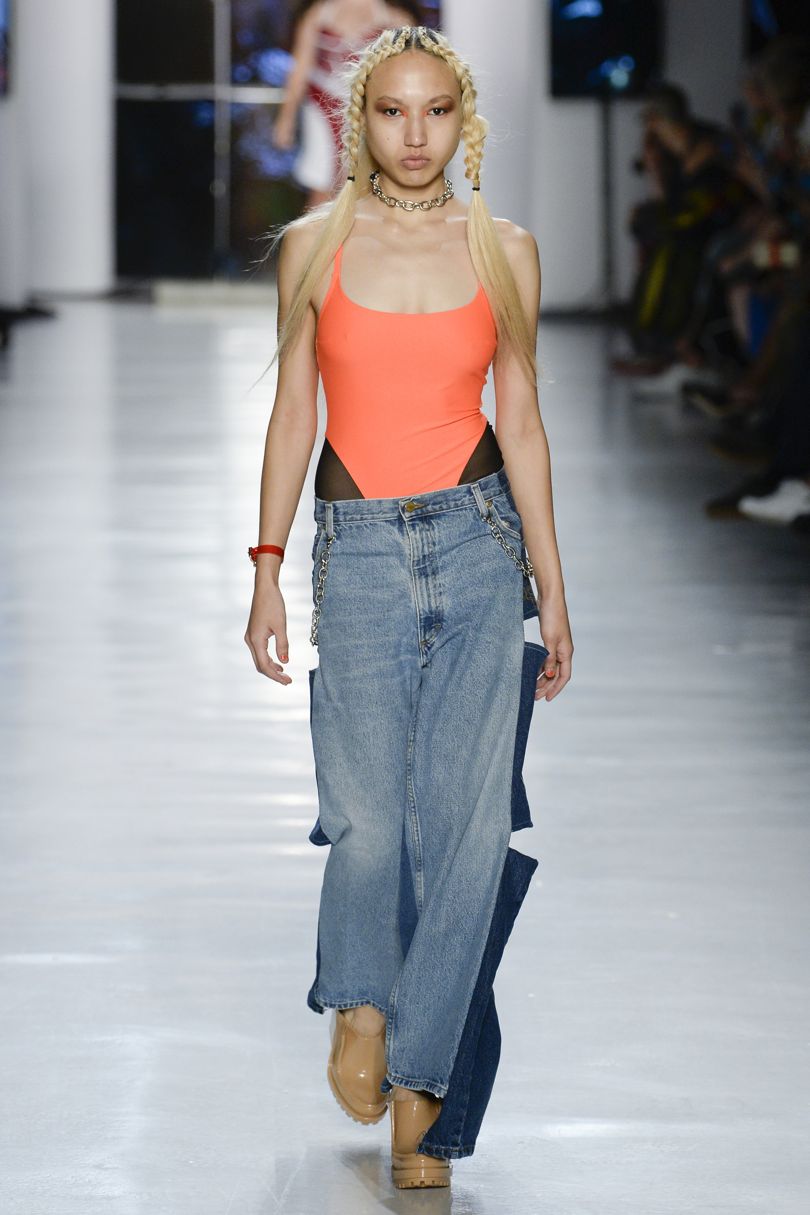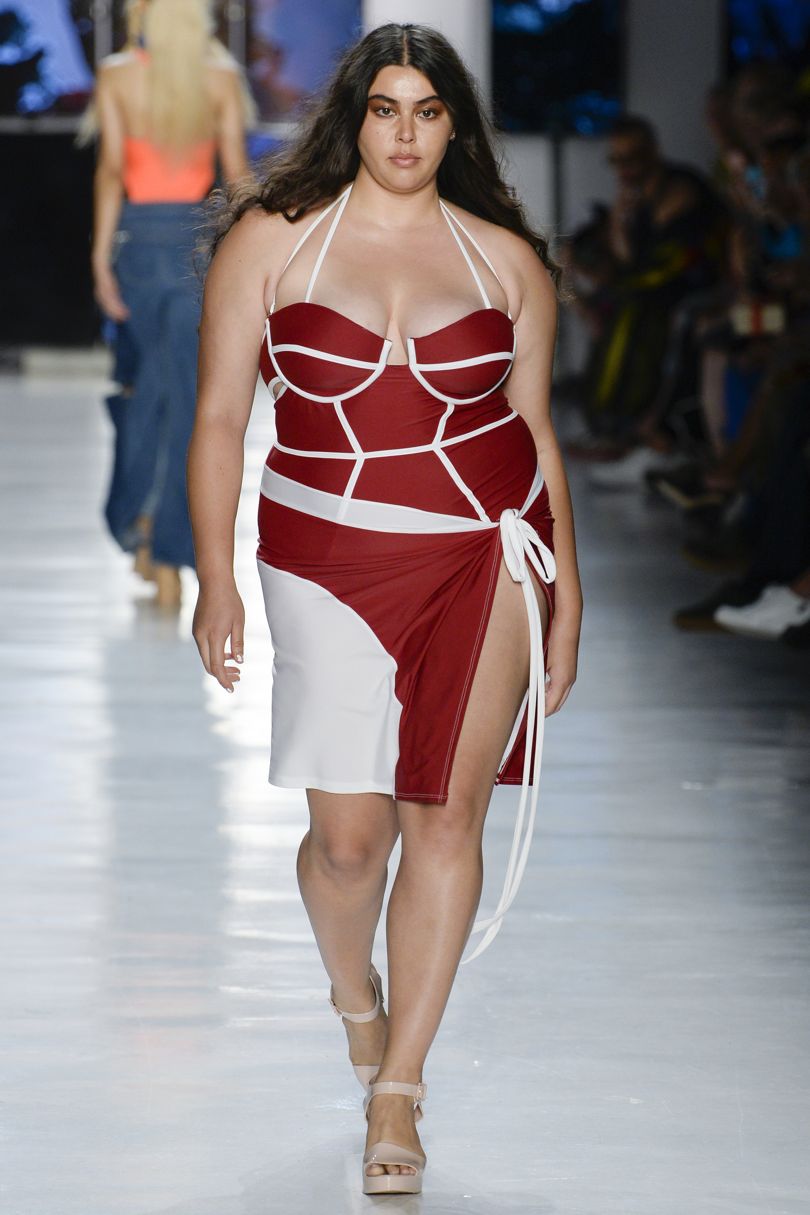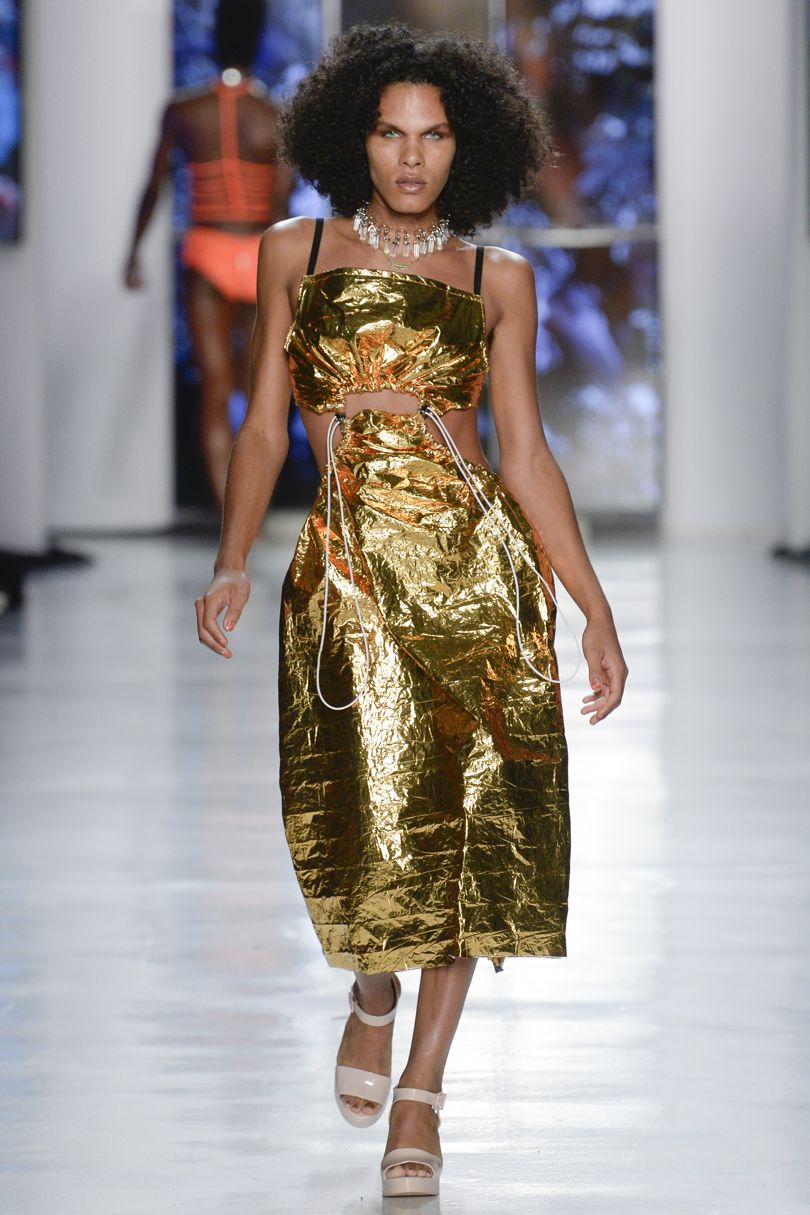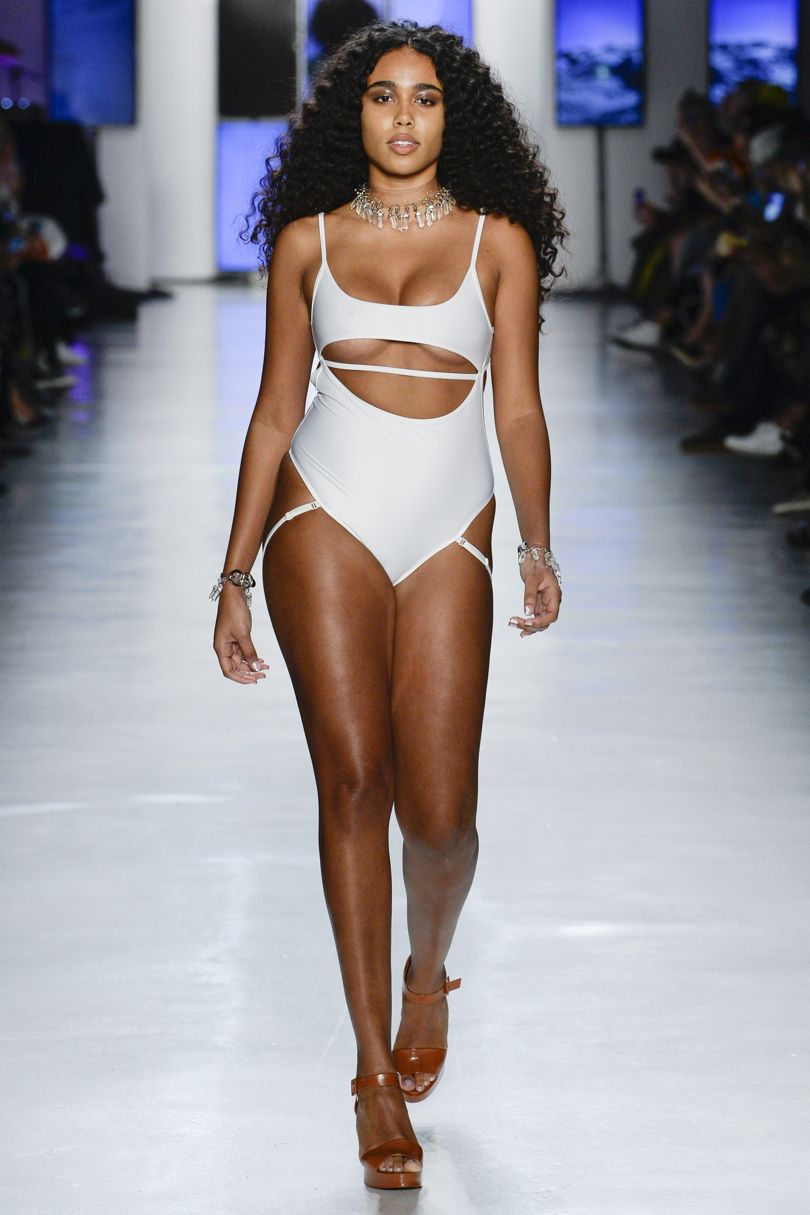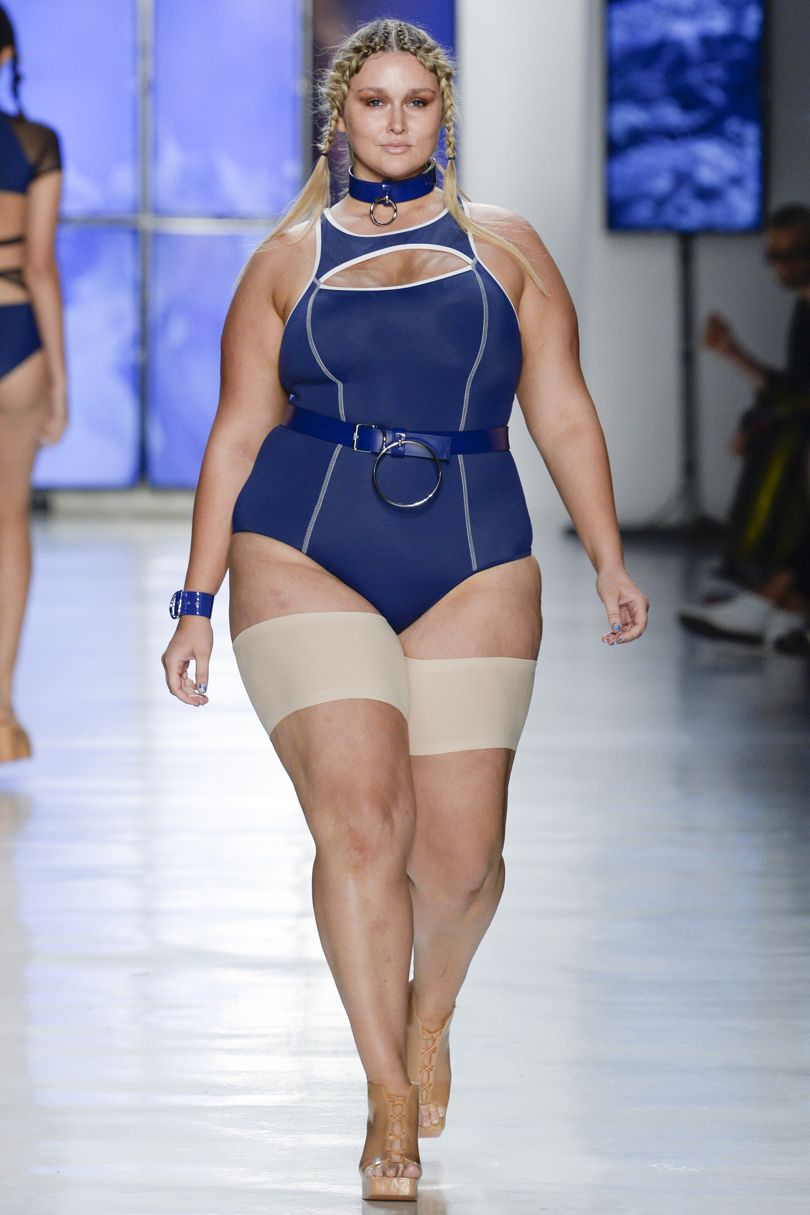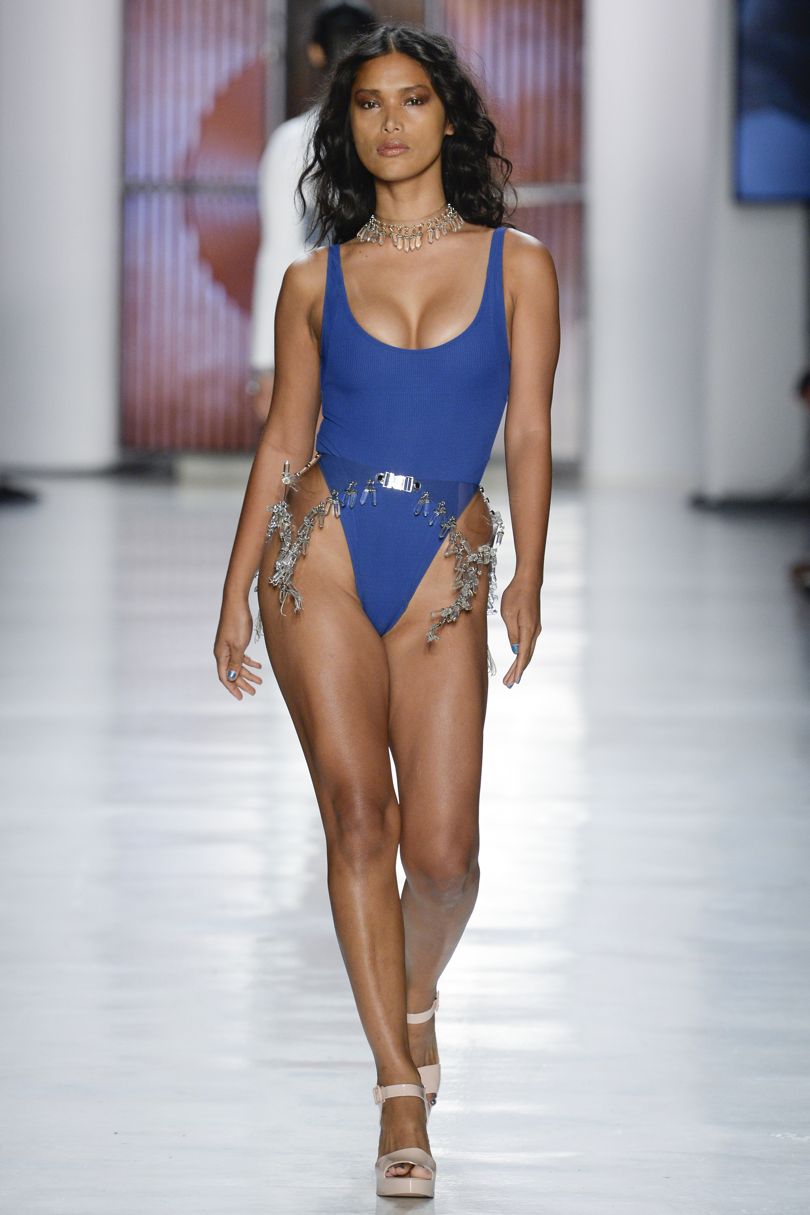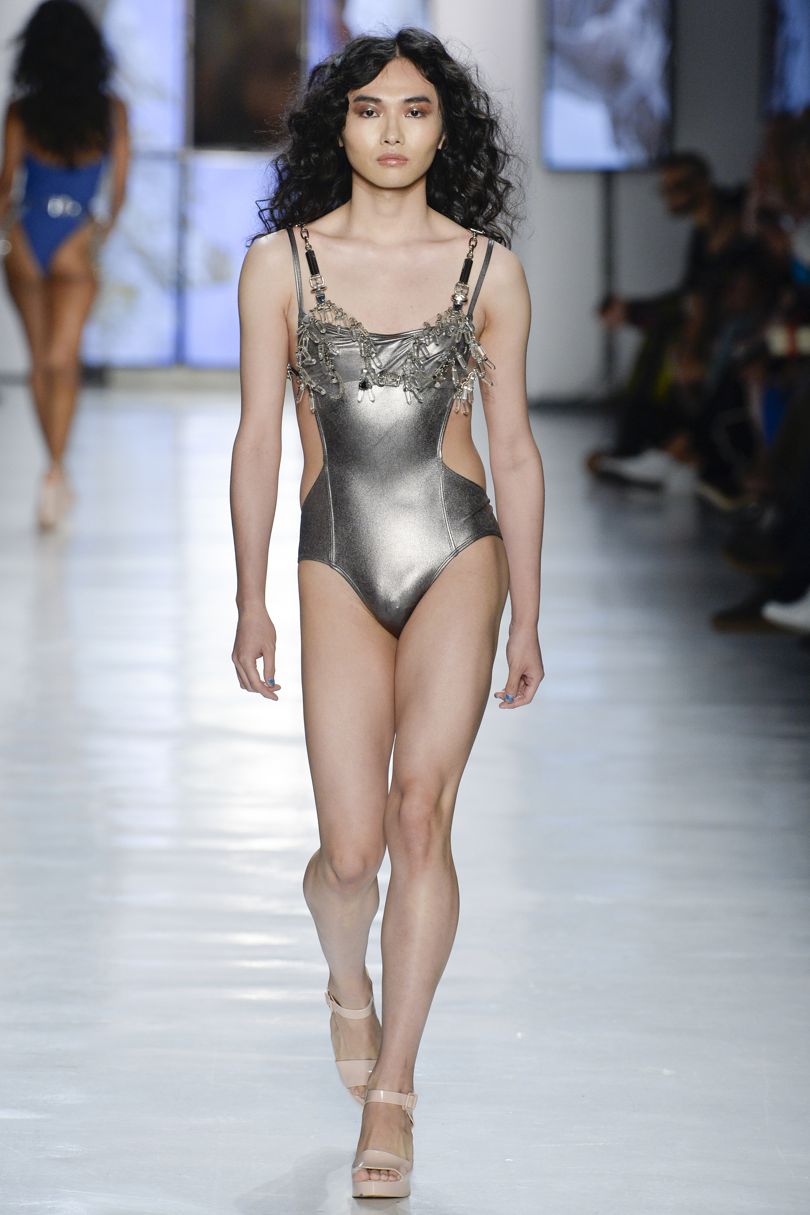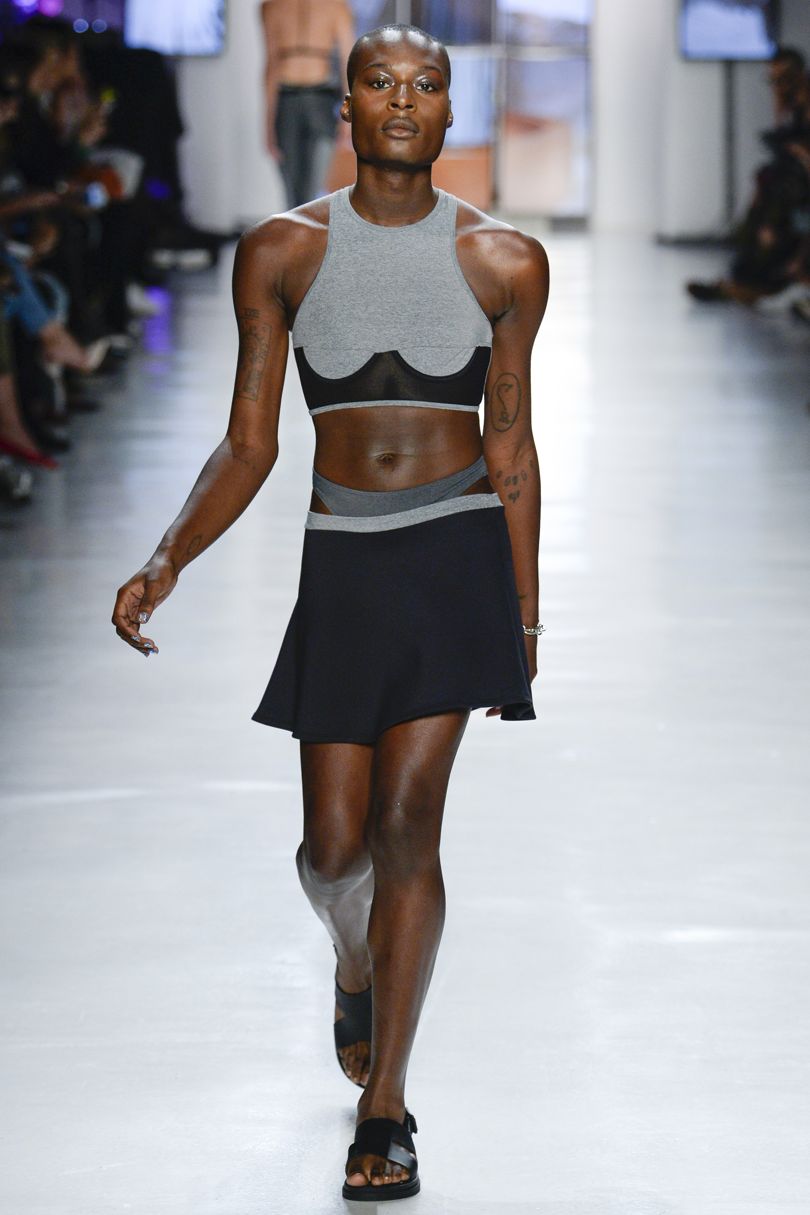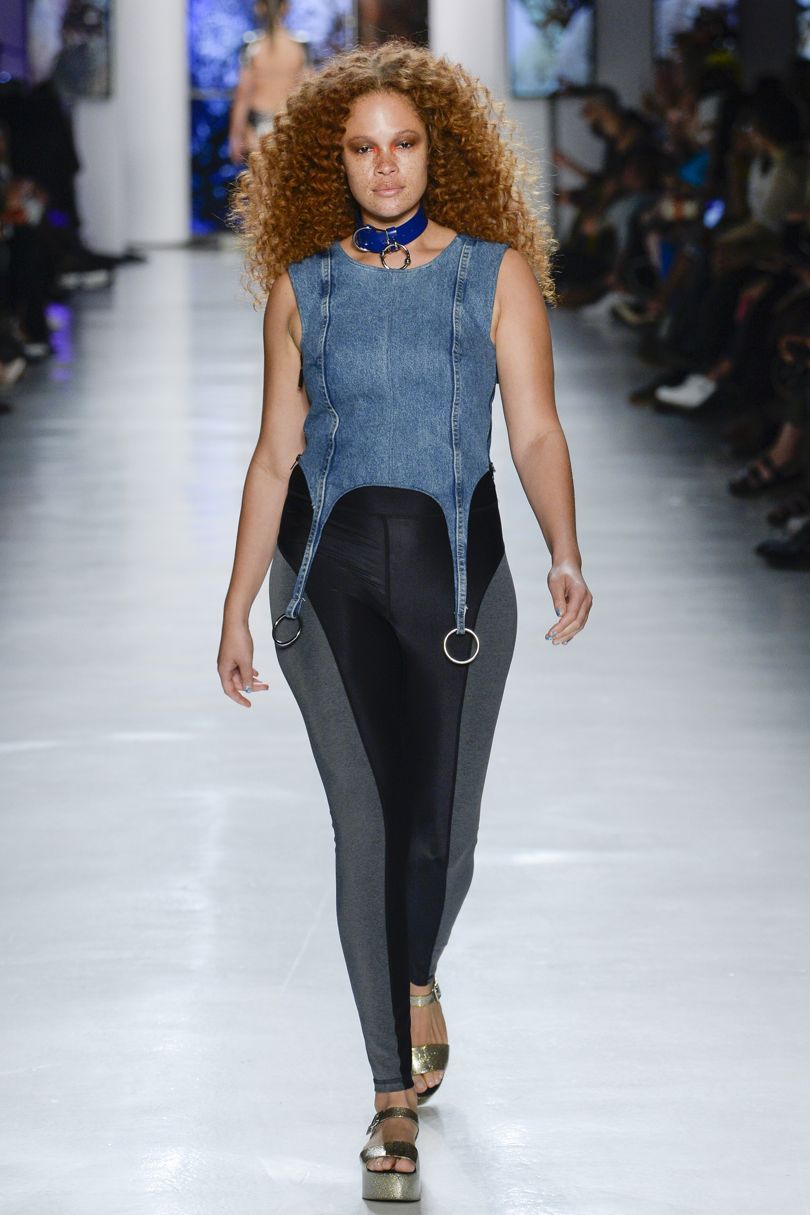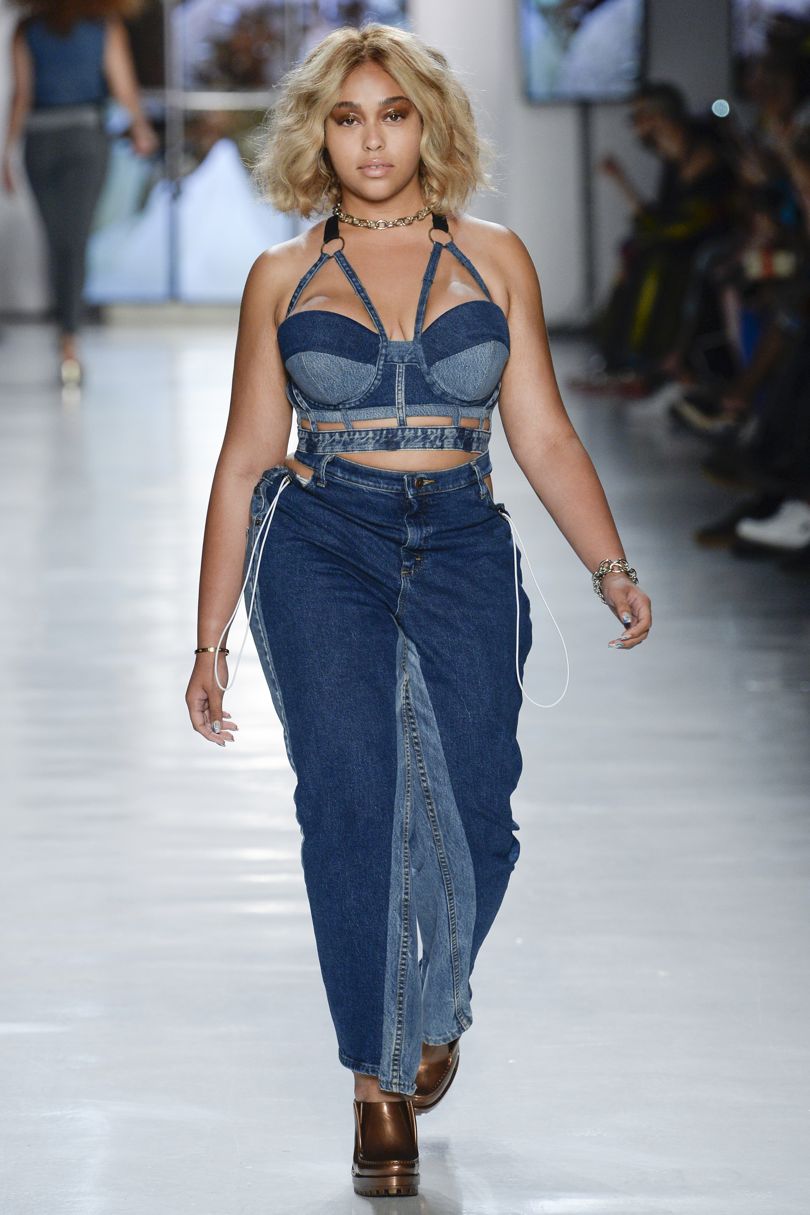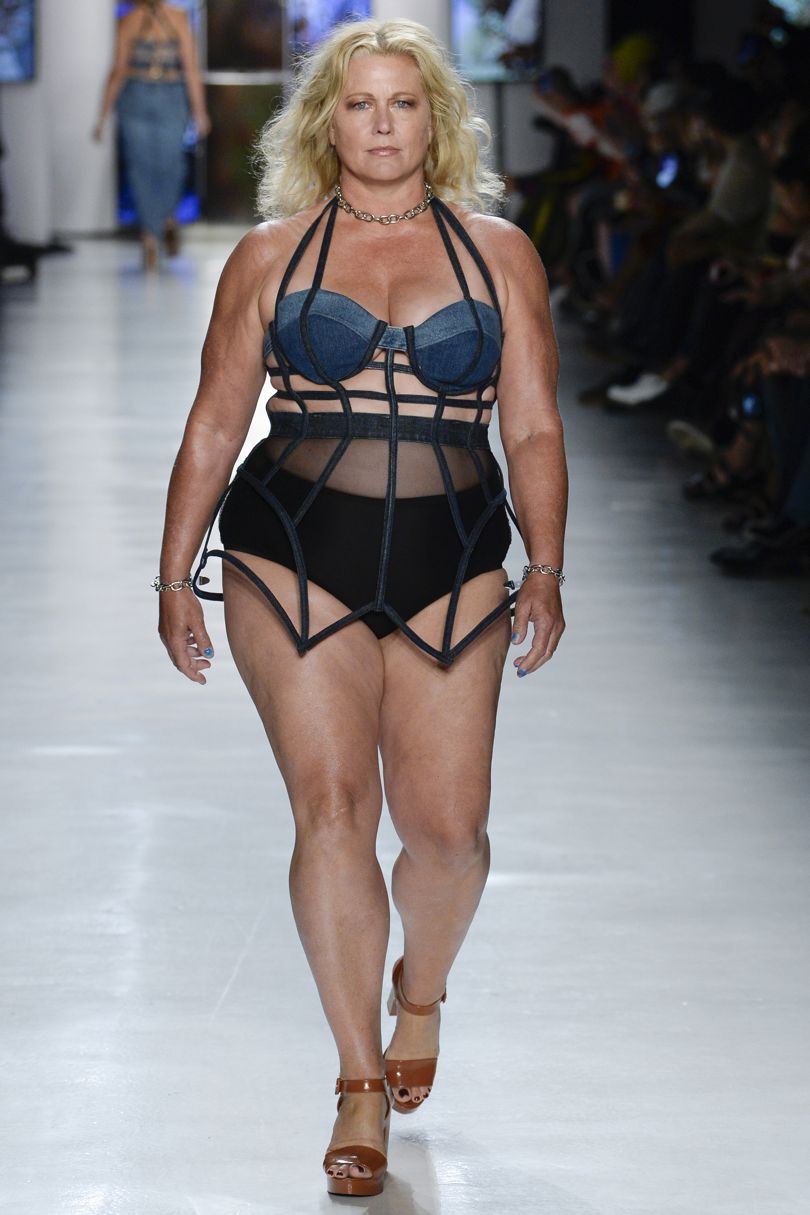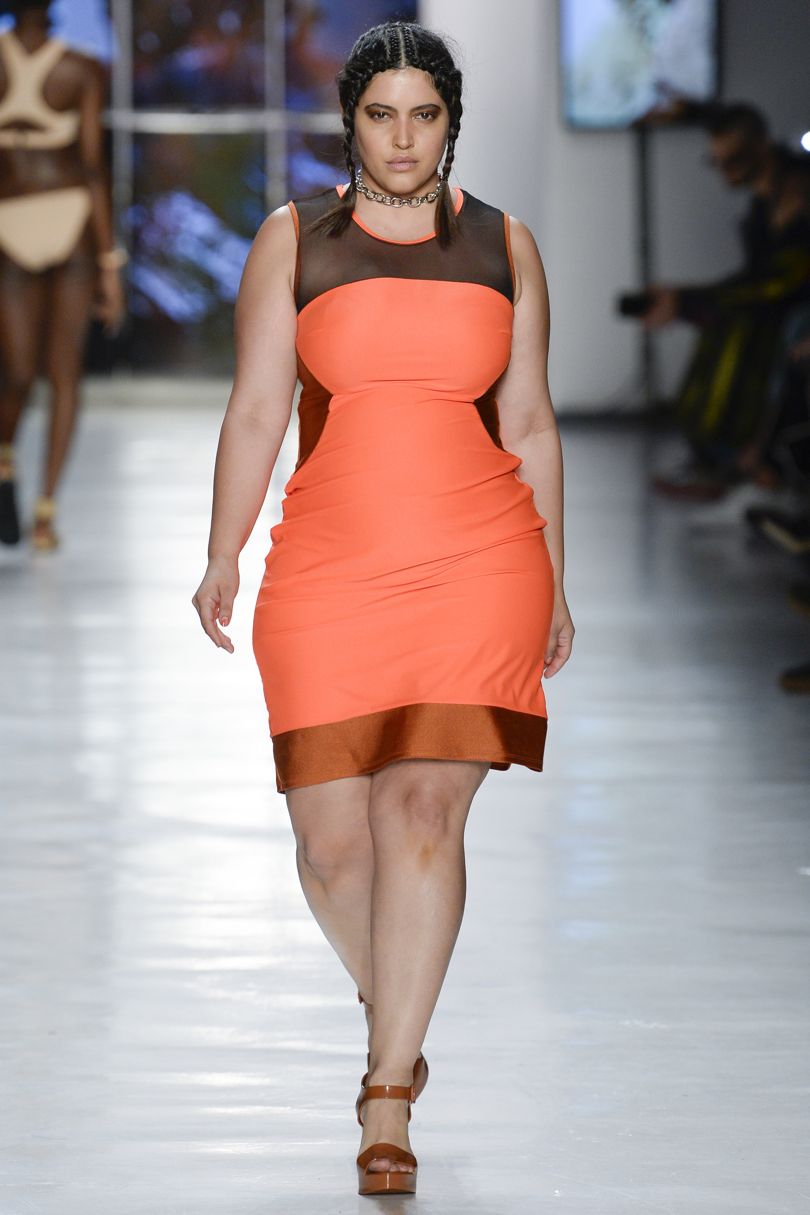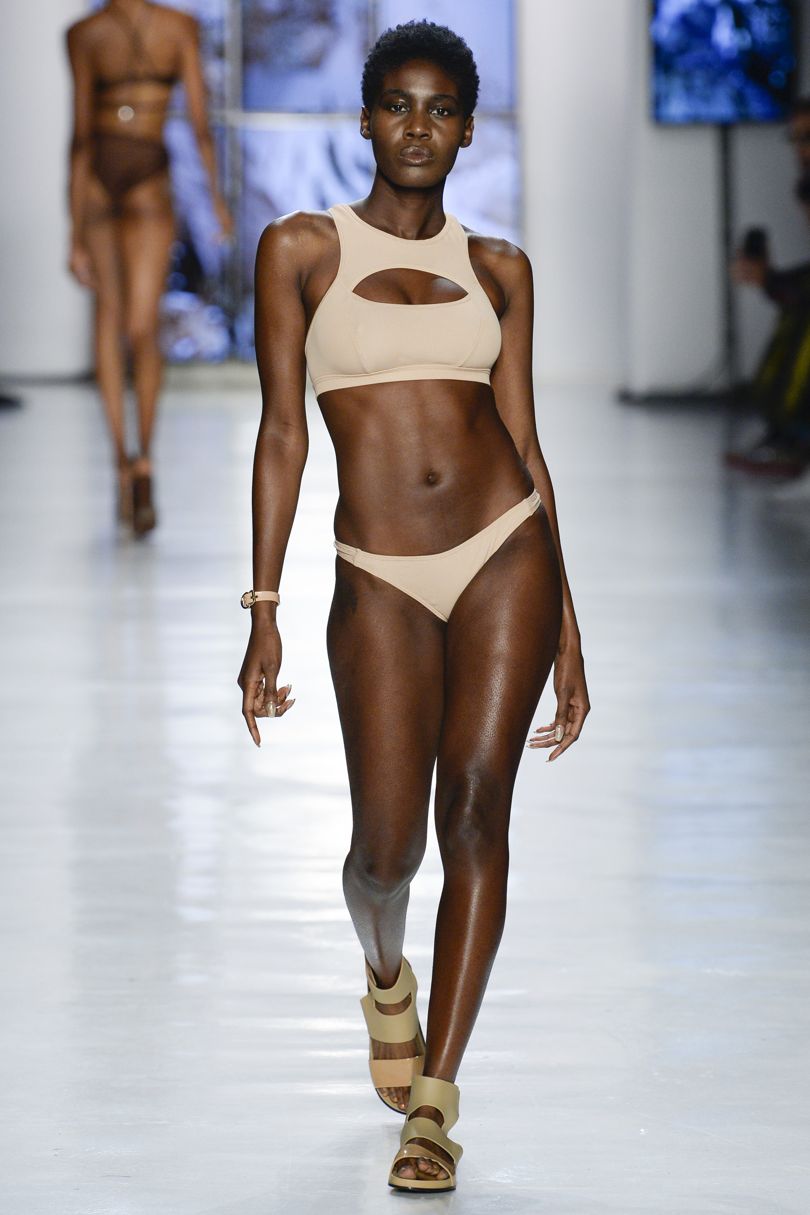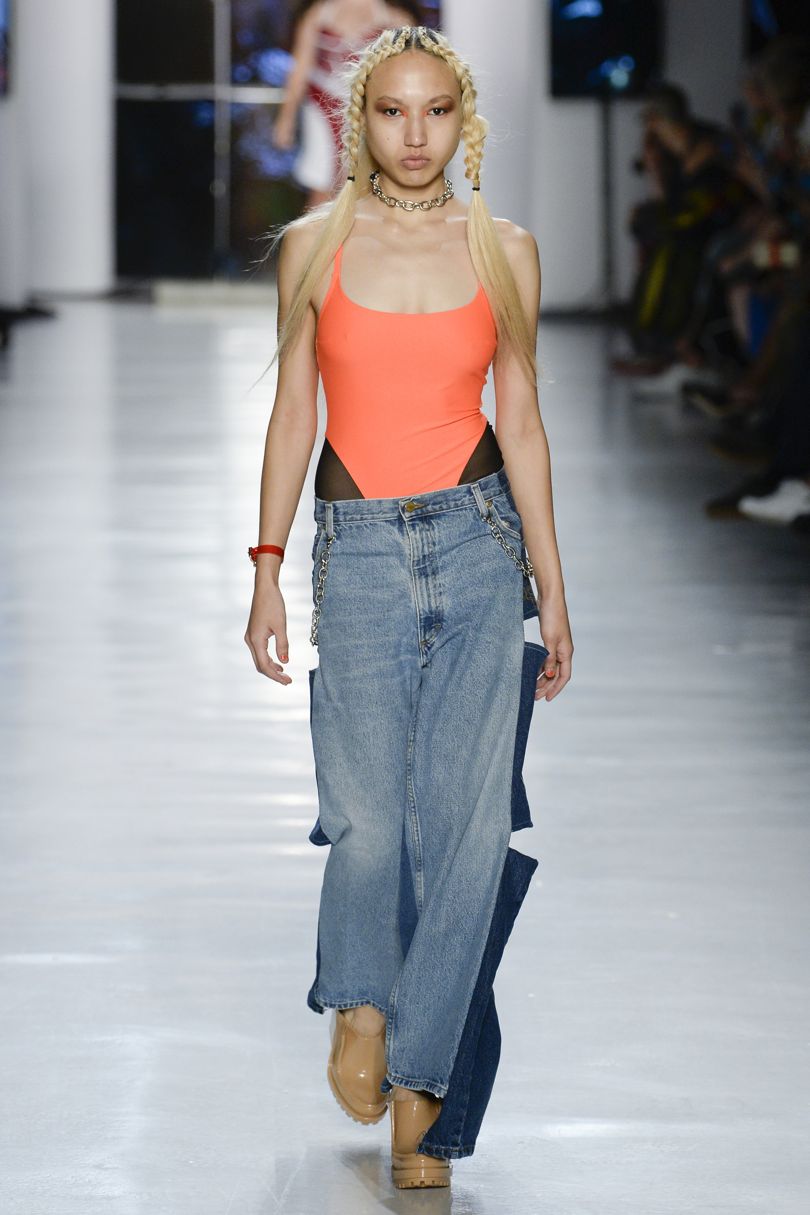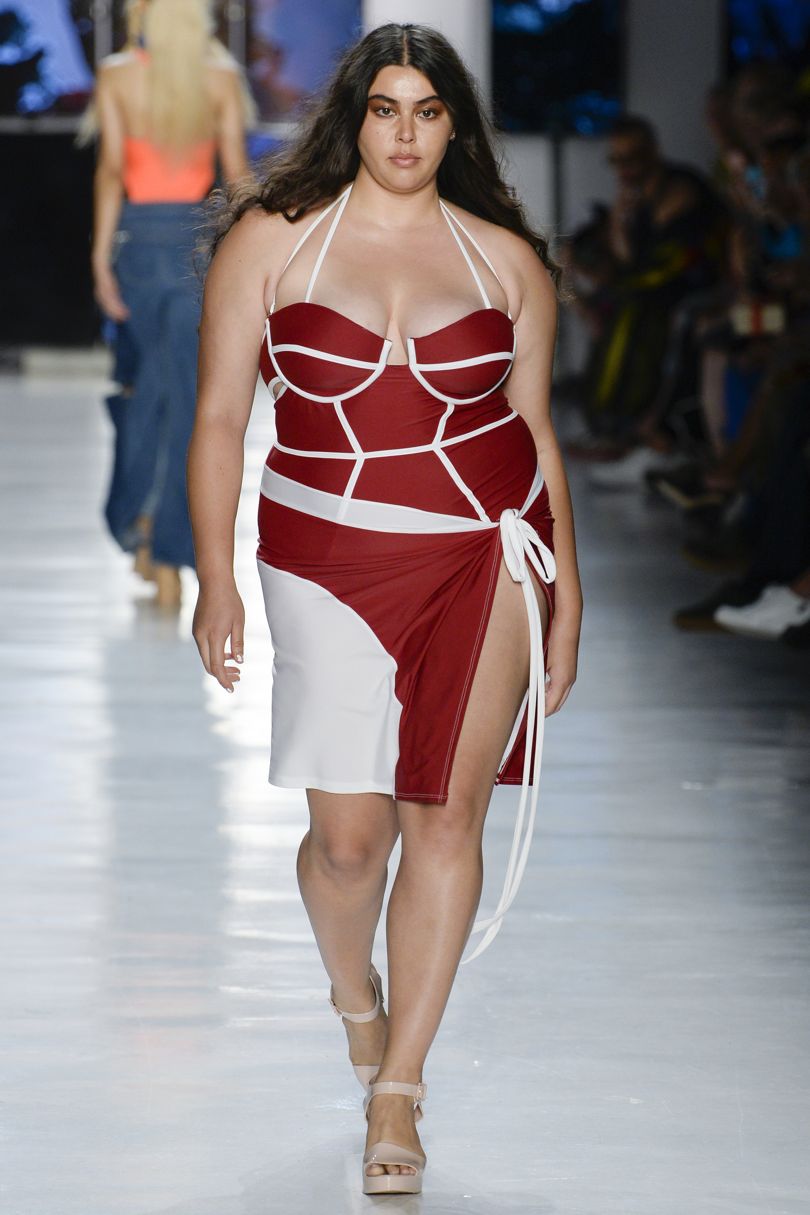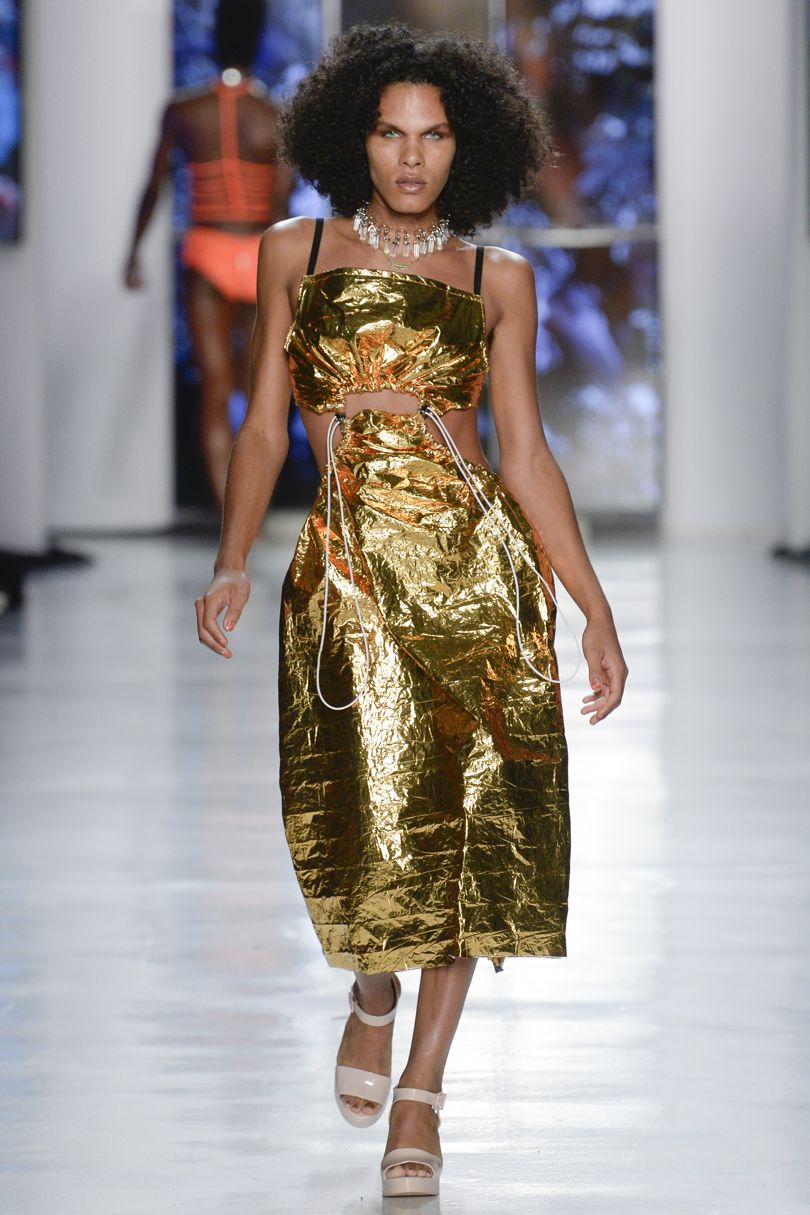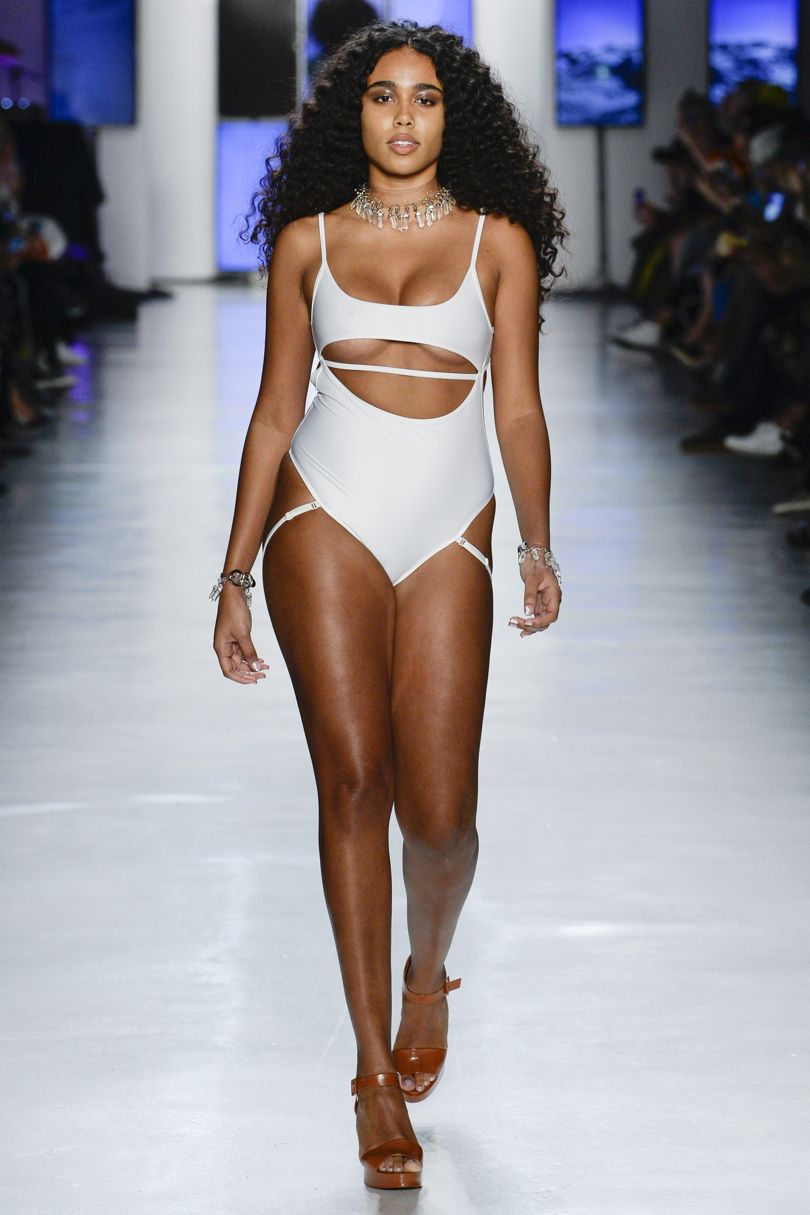 Credit: Indigital
The show itself boasted an unabashedly bold je ne sais quoi, with lots of swimwear, denim two-piece co-ords, fun bondage-inspired elements and '90s activewear-inspired crop tops. Named 'Serenity', the collection's wind-down after a politically-charged AW17 serves as a great bowl of chicken soup for the female soul, championing the importance of being confident, comfortable and sexy as hell.
In a zine created to show the design process of the collection and to highlight those who inspired McCharen-Tran, the creative director wrote about the mental reset following her previous collection: 'Feeling solid again, our energy has started to heat up [...] Things are about to burst, new mind-sets are beginning to take shape.'
It's loud, it's unapologetic, and it's just what we need. Chromat is without a doubt not only a brand to watch, but a brand to love for its oozing empowerment and its determination to make women of all physical specification welcome in the fashion industry.
Terri Waters
Founder and Editor of The Unedit